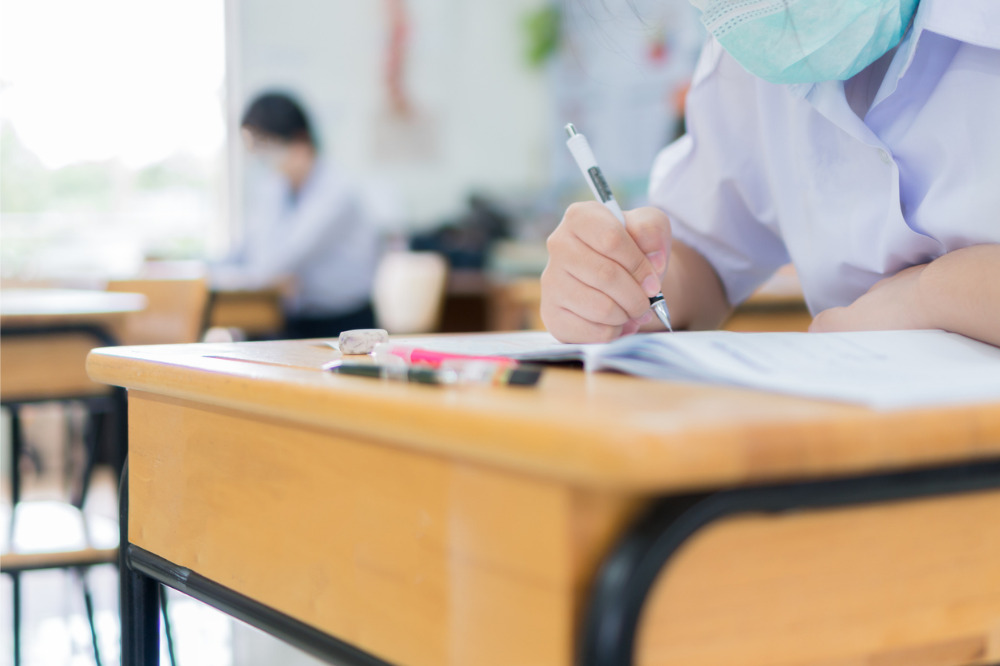 Prime Minister Scott Morrison has called for a coordinated reopening of schools as states and territories remained divided on whether to begin the term as scheduled or delay the start of classes with COVID-19 cases on the rise.
Morrison revealed on Monday that his department's head Phil Gaetjens has been working with states and territories to "harmonise their back-to-school plans."
"Our objective is go back, stay back, day one term one," Morrison told reporters in Canberra.
Victorian Health Minister Martin Foley has expressed his support for a uniform reopening of schools, saying that the pandemic-induced disruptions have been very challenging for children.
"We've all done it really hard but kids, in particular, haven't been able to get vaccinated, they've missed a lot of school to protect the rest of the community," he told the Canberra Times. "We want to make sure that their sacrifice, their effort is recognised by getting them back to school as quickly as possible ... but that we do so safely."
New South Wales Premier Dominic Perrottet, meanwhile, said that the state has purchase additional rapid test kits, which would be crucial in getting children back to school on "day one, term one."
"We are finalising our back-to-school plans at the moment," he said. "This will be a core part of the plans getting kids back in the classrooms."
Queensland, however, has delayed the start of classes to give more time for people to get vaccinated.
Premier Annastacia Palaszczuk said on Sunday that the school reopening across the state will be moved from 24 January to 7 February, citing that the peak of the current COVID-19 surge was expected at the end of January.
Omicron cases surge
Morrison also told reporters that the Omicron variant case rate was expected to peak at different times across the country.
"We will be working through those issues this week to get further certainty and harmonisation between the states and territories," he said.
Chief Medical Officer Paul Kelly said health advisers had been meeting to discuss the issue in relation to "balancing the wider aspects and the importance of face-to-face learning in schools with the risk of COVID-19."
Asked about whether parents should be concerned about the health risks of sending their children back to school unvaccinated, Kelly said illness had been less severe in children since the start of the pandemic.
"For the vast majority of children who have Omicron it is a very, very mild disease," he said.
Kelly added that there were important issues around mental and physical health to consider when looking at the safe reopening of schools.
Despite Queensland delaying its school reopening, Morrison said he welcomed that the state was allowing the children of essential workers to go start school on time.
However, he cautioned other states that were weighing up delays to the start of the school term.
"As we see the Omicron wave rise, sometimes you do things which just pushes the wave further out," Morrison said. "You still get the same outcome."
But opposition leader Anthony Albanese said parents were concerned because they were told they would be able to book vaccination appointments for their children, which has not happened.
"We should be taking the health advice, but we should be getting it right," he told The Canberra Times. "Everybody wants life to go back to normal but what keeps happening is reality catches up with rhetoric."