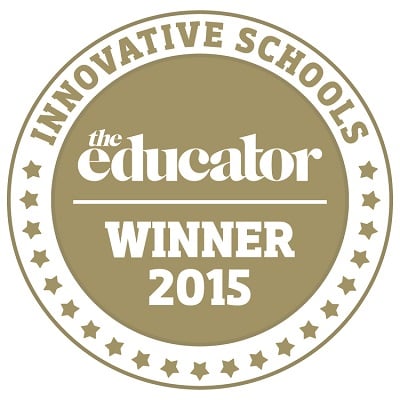 Welcome to The Educator's inaugural Innovative Schools list.
In recent months, we went to the market asking for submissions from Australia's most innovative schools – those that are truly pushing the boundaries of education.
With over 177 submissions received, we are able to bring you an inspiring shortlist of the schools truly at the cutting edge, in everything from pedagogy to technology. Forty schools (listed alphabetically over the following pages) have been identifi ed as going 'above and beyond'. Twelve of these 40 have been 'spotlighted' in more detail.
Want to know where the future of education lies? Read on.
A MESSAGE FROM OUR SPONSOR
Schoolbox and Digistorm Education are delighted to have the opportunity to support the Innovative Schools report for 2015.
The Educator Innovative Schools 2015 showcases those schools at the forefront of change and innovation. From new learning spaces to curriculum design, use of technology and more, these schools are trying new approaches to teaching and learning that are shaping the educational landscape of the future.
We are proud that many of the schools showcased are both Digistorm and Schoolbox customers, and on behalf of both organisations we congratulate those that made this year's Innovative Schools list – well done!
Technology is only one component of what is required for schools to innovate in today's competitive environment. From our experience working with many of those listed, true innovation within these schools is driven through their culture, investment in the right human resources, respect for ongoing professional development, appropriate accountability right up the chain of command, and, of course, the right technology.
We encourage all schools to learn from the success of this year's showcased schools and to continue to implement new initiatives, especially in support of teaching and learning through technology.
Our thanks are also extended to The Educator for pushing the education industry forward. We are delighted to be a part of this initiative.
Sean Richards, co-founder, Schoolbox
Tim Oswald, managing director, Digistorm Education