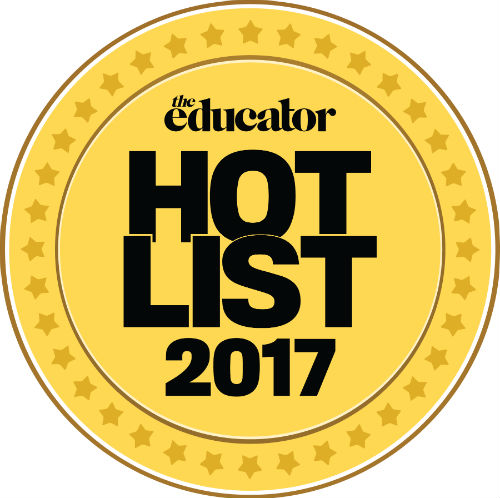 Welcome to
The Educator
's third annual Hot List. Another year has passed and education professionals around the country have continued undertaking outstanding work in the name of ensuring all students have the highest quality educational experiences possible.
Determining those in the field whose work merits spotlighting by
The Educator
remains an unenviable task, and one that remains virtually impossible without the assistance of readers.
In August and September, we turned to you to tell us who you think deserves a place on this prestigious list. We were, once again, inundated with excellent nominations from across Australia. Of course, that also made the process of selecting 50 educators rather arduous for the team.
On the pages that follow, we introduce you to the individuals we have chosen and offer you an insight into their work. We certainly don't claim to have compiled a list that is absolutely comprehensive, so if there is another educator you feel should have made the cut, feel free to email your comments to
[email protected]
A MESSAGE FROM OUR SPONSOR
The School of Education at Western Sydney University is delighted to be a supporter of the Hot List 2017. Educators remain at the core of all teaching and learning endeavours, and we are delighted to be able to celebrate innovation in this important work.

In the School of Education, we are inspired to encourage innovation that works to ensure that schooling – and learning – works for everyone. This means placing learners at the centre of all we do.

It also involves understanding the power of technology: how it can be harnessed by educators to enhance and enrich the learning opportunities they create, and to develop innovative ways for learners to show what they have been taught.

One cannot help but be inspired when you read about the work of the educators who have made this year's list. They provide wonderful examples of outstanding practice, as well as the insights that will assist others to take up their ideas and translate them into other contexts. On behalf of all the learners and communities that have been impacted by your work, thank you!

Congratulations to The Educator for this wonderful initiative, and for helping us to celebrate teaching and innovation and the wonderful work that many in education are doing every day.

Professor Michele Simons, Dean of Education